Our district implemented a new SEL program this year called Leader in Me. We want to take a moment to highlight the members of our Student Lighthouse Team who have been leading positive changes in the culture and environment in our Junior High and High School!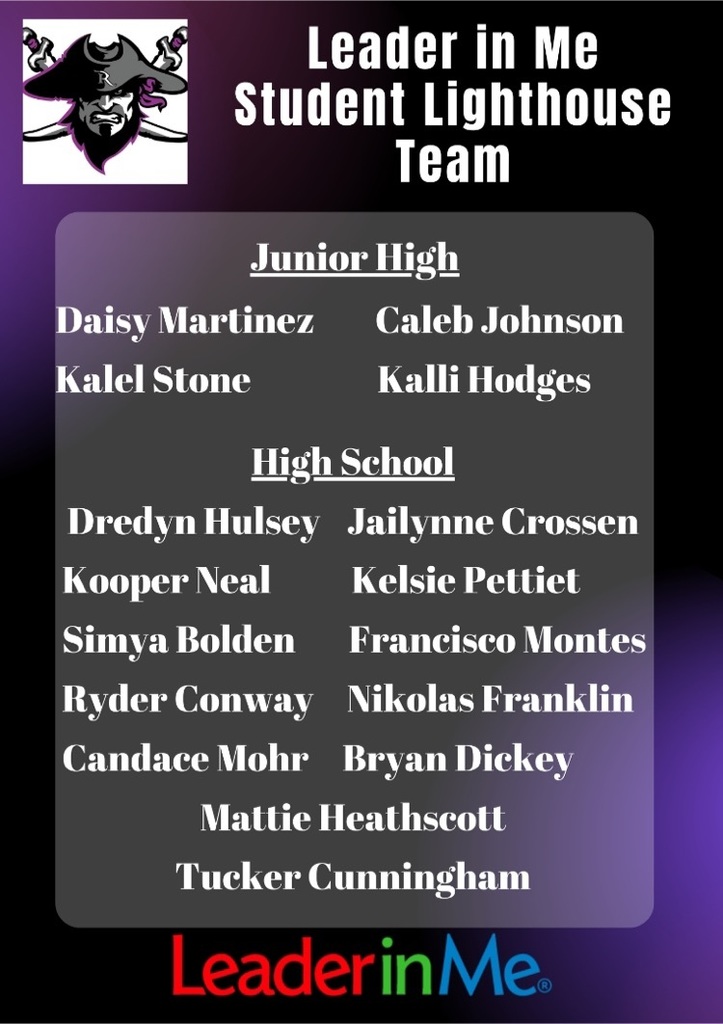 The Riverview School District is looking for your thoughts on the current performance of the school district. We would appreciate your participation in our survey. Your answers are confidential. The surveys are being tabulated by a third-party firm from Kansas City and all responses go directly to them. The entire survey should take no more than 10 minutes to complete, but please be certain to set aside enough time to finish the survey before you begin. If you exit the survey in the middle, you will not be able to return later. The deadline to complete the survey is February 10, 2023. Please click on the link below to complete the survey. English
https://www.surveymonkey.com/r/RiverviewSchoolDistrict2023ParentSurvey
Spanish
https://www.surveymonkey.com/r/EncuestaparaPadresdelDistritoEscolardeRiverview2023
Thank you for taking the time to share your opinion! Stan Stratton Superintendent

This week is National School Counseling Week. JES is sending a shout out to Mrs. Mize!!! We appreciate all she does for our school!
KES Information Update 2/06/23

JES is looking forward to a new week!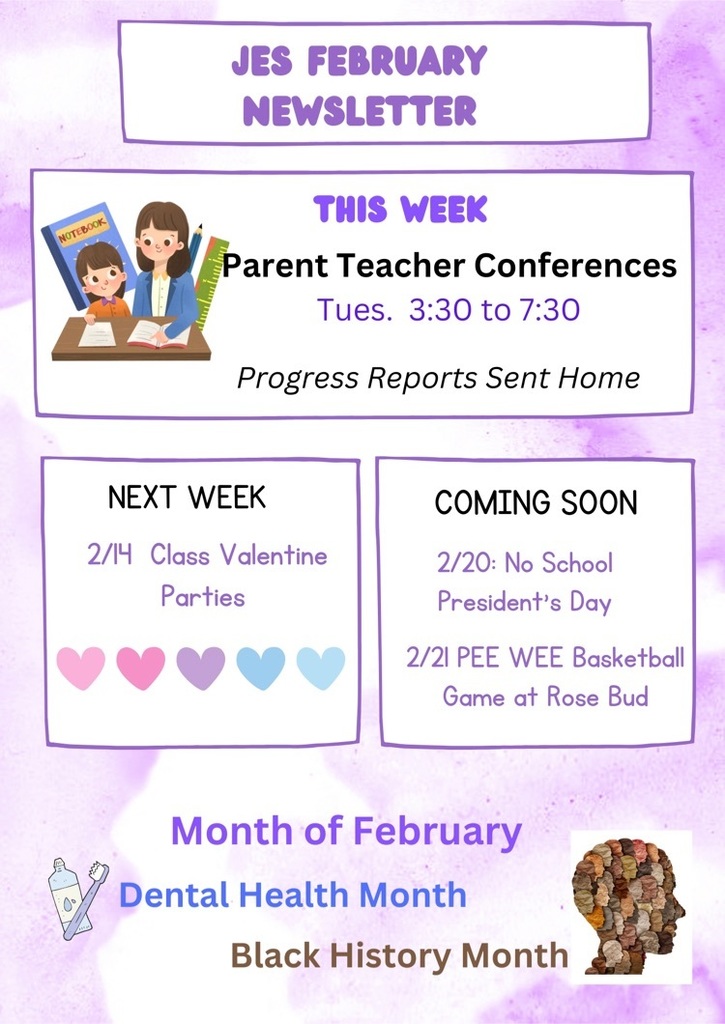 Parent Teacher Conferences are this week.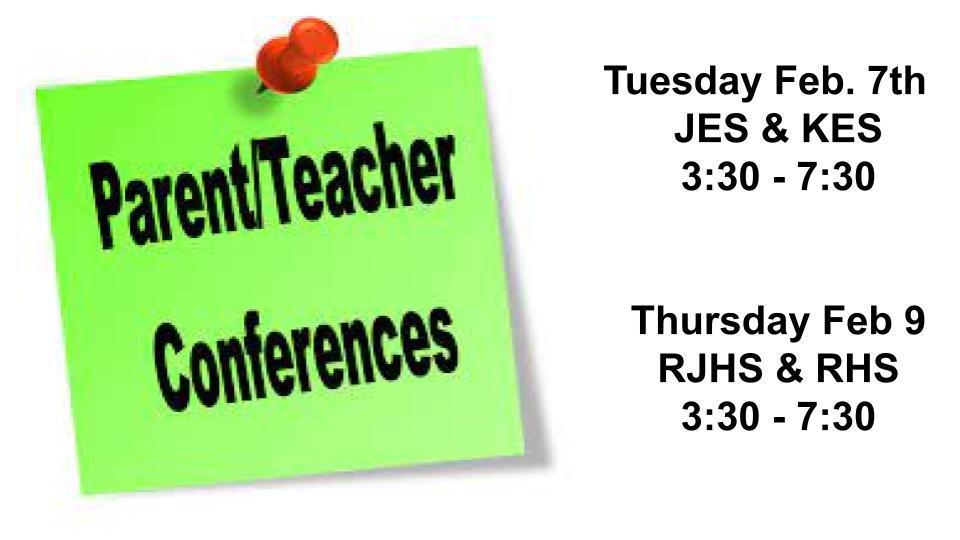 Proud of our JES students for working hard on AMI Days!

Basketball Scheduling Update: Friday 3rd, at Harding Ac 5:00pm Sat. 4th, at Lisa Academy 1:00 Monday 6th, at Helena 5:00 Tuesday 7th, at Rose Bud 5:00 Wed 8th, Jr High Dist Tourn begins; at either Rose Bud or Pangburn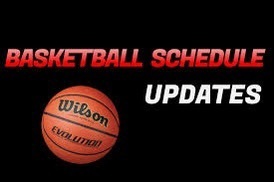 Jerry met Mrs. Watson's reading challenge and gets a Pizza Hut coupon! Yay!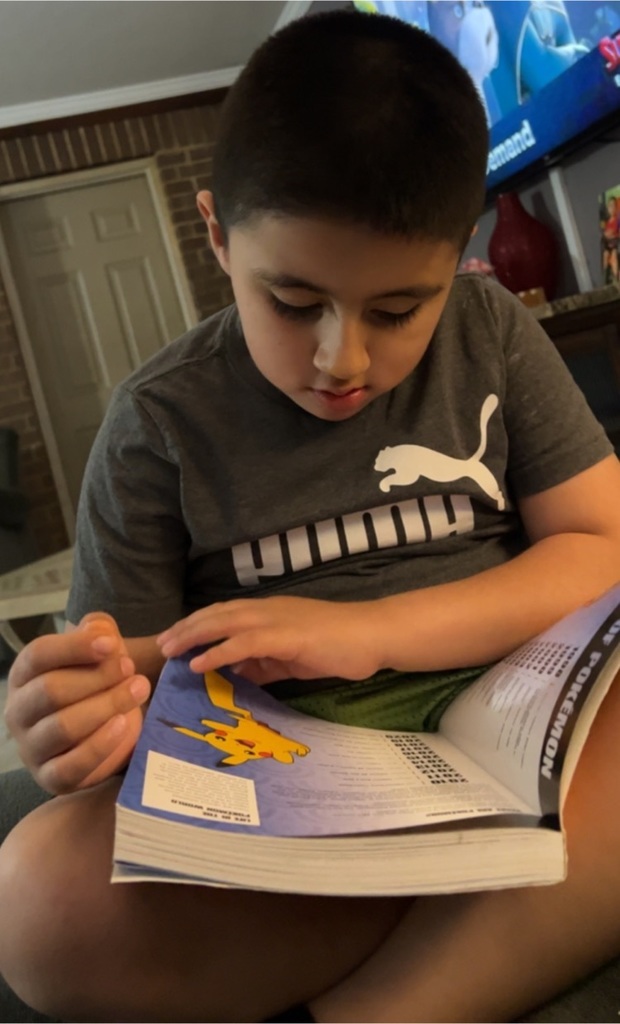 Safety is our top priority at Riverview School District. We still have several icy roads this afternoon therefore we will be taking AMI Day #4 on Friday Feb 3rd. Students should complete AMI Day 4 assignments.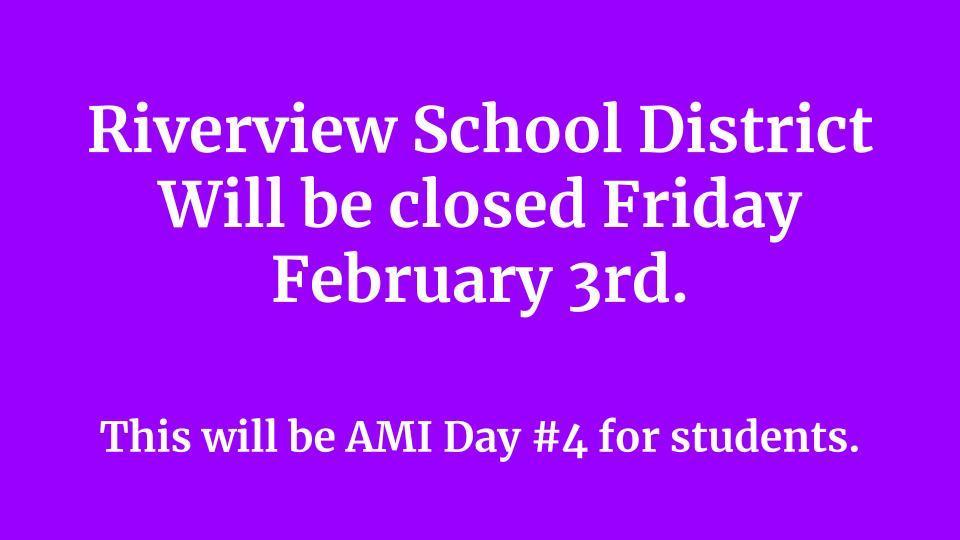 JES is working hard on AMI Day 3!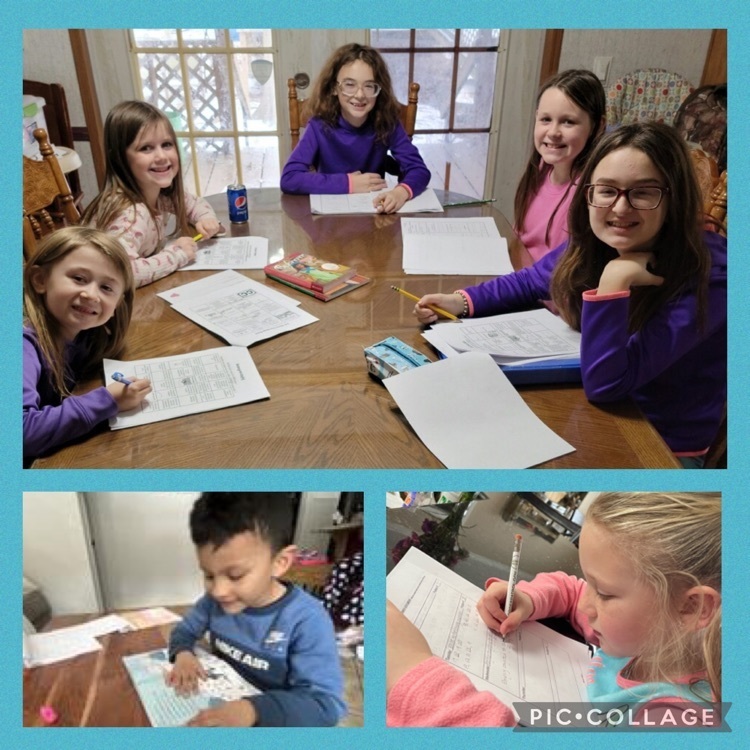 JES Parent/Teacher conferences are Tuesday afternoon, Feb. 7 (3:30-7:30).
We have notified news outlets of our Closure for Thursday Feb 2nd but have been made aware KATV Channel 7 is showing we are open on Thursday. We have made a correction on their site. Riverview School District will be Closed on Thursday FEB 2- AMI Day #3
Riverview School District will be closed Thursday Feb 2 due to inclement weather. This will be AMI Day #3 for students. Students should complete their AMI Day 3 assignments. Teachers will be available via email or school status during school hours for students and parents.

High School and Jr High Students: Thursday and Friday will be a regular 8 period day schedule. Thursday has been announced as an AMI Day. Regardless if we are at school on Friday or it is yet another AMI Day, we will be on a regular 8 period day schedule. No Flex Day schedule for the rest of this week so be checking in with all of your teachers through Friday.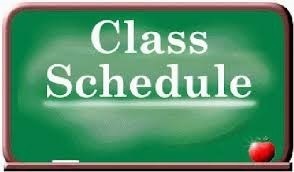 Emma is working hard on her reading and spelling.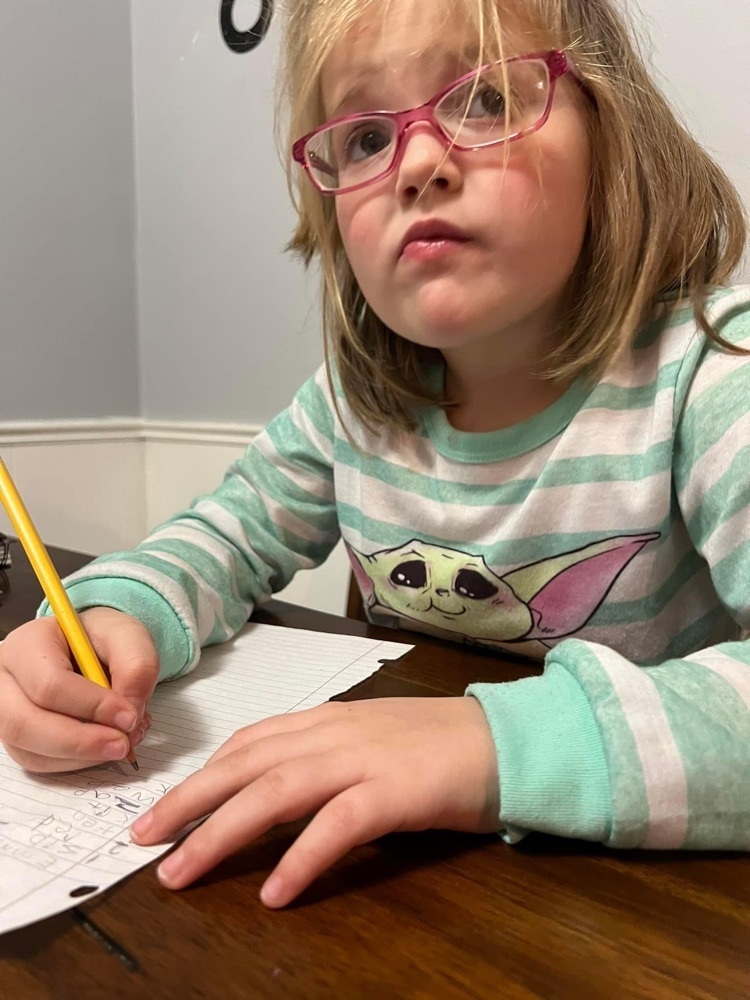 February 1st is World Read Aloud Day. You can join these scheduled read aloud author events throughout the day. #RaidersareReaders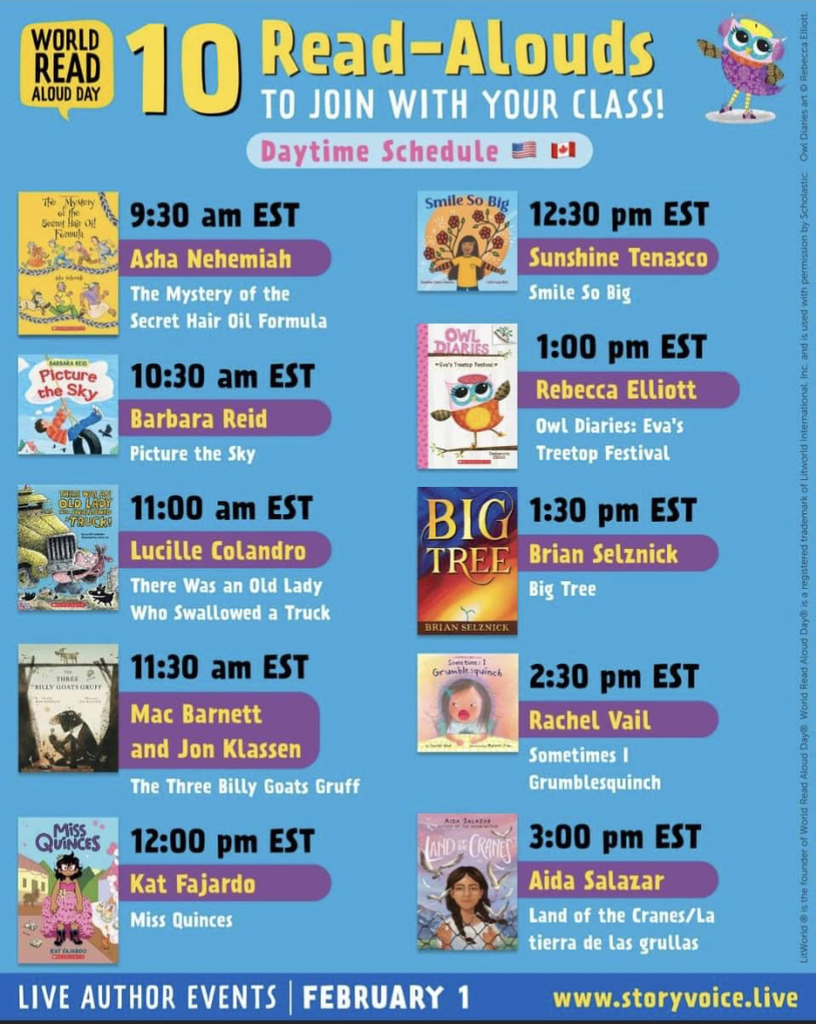 JES Information: Parent/Teacher Conferences are Feb. 7 (3:30 to 7:30)

Linnoux working on her AMI Packet this icy day!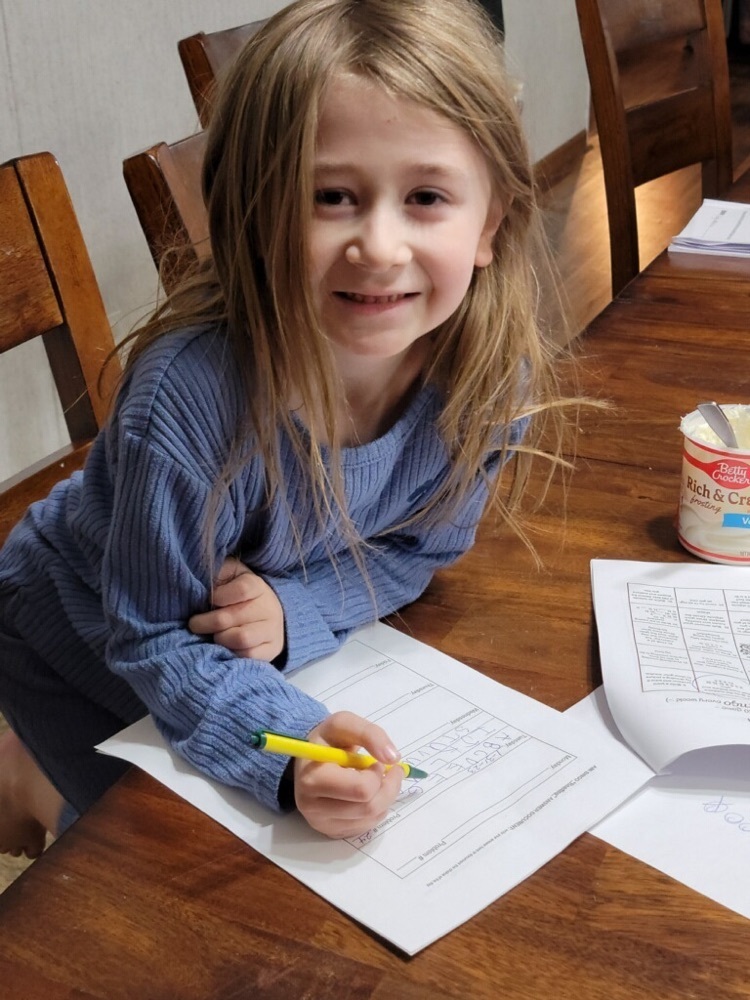 Shadora enjoyed taking time today to read to her little sister. 📖