Great performances by the Junior High and High School Concert Bands tonight!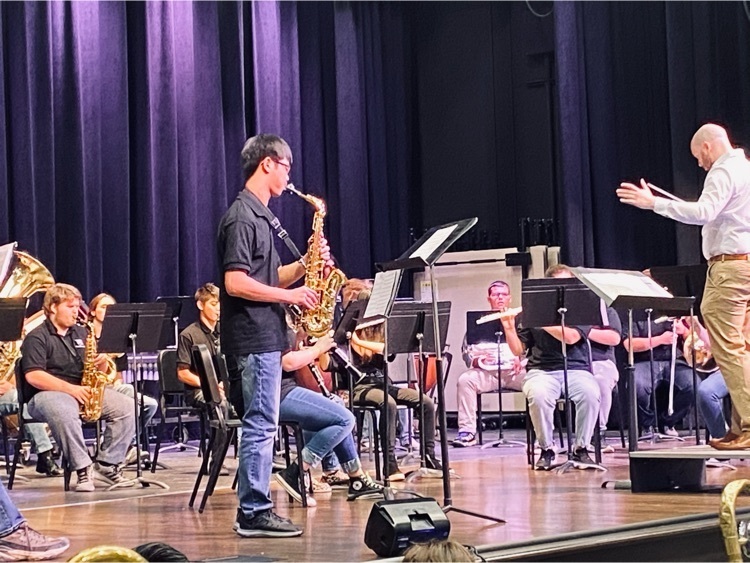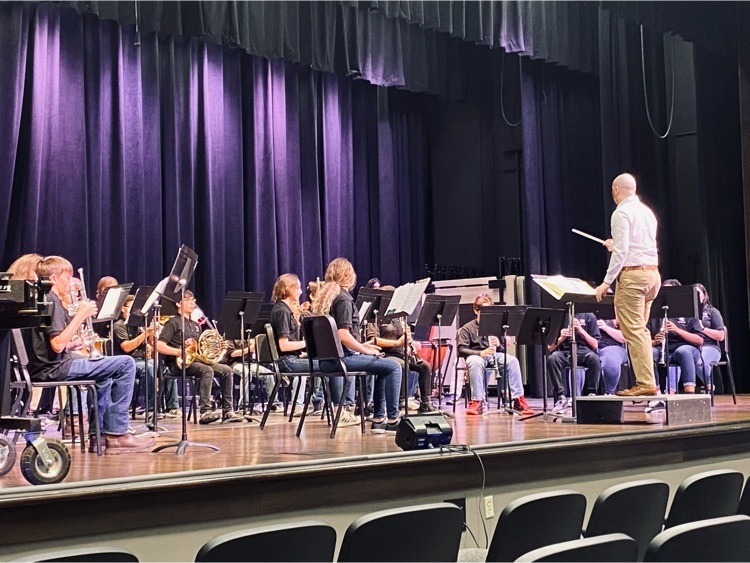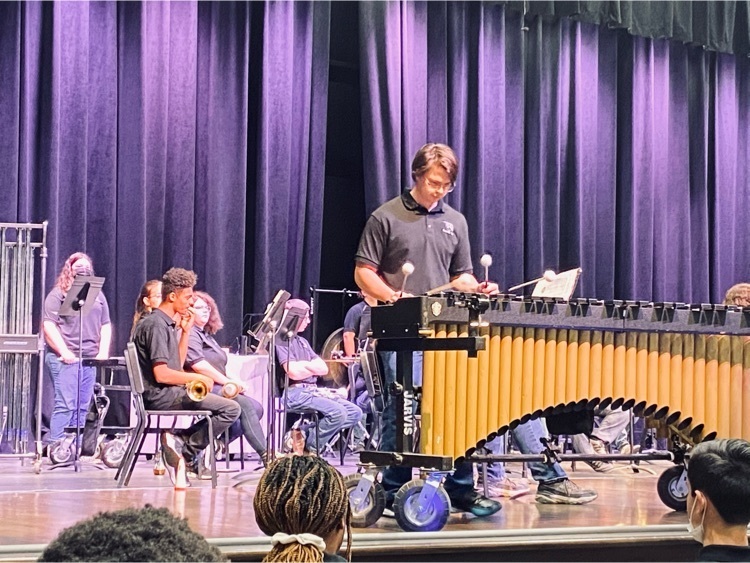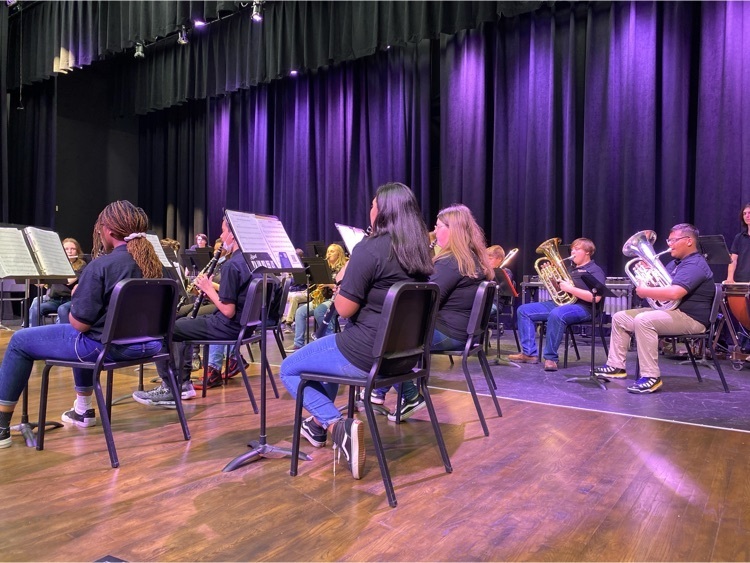 Mrs. Coats' kindergarten learning about dinosaurs and training to be a paleontologist!

Great performances by our Beginner, Jr Jazz, and HS Jazz bands tonight at the 2021 Spring Concert!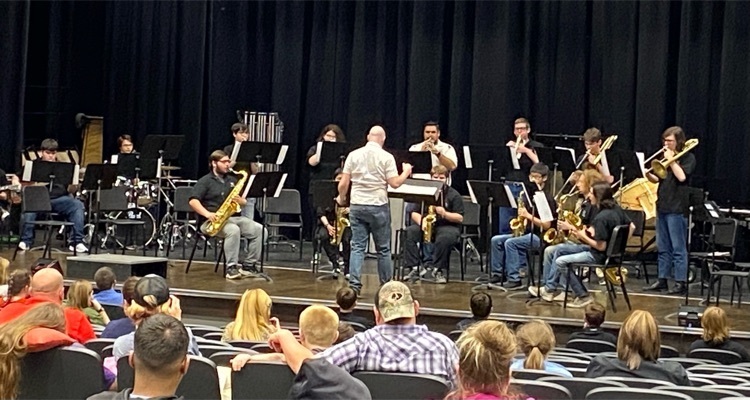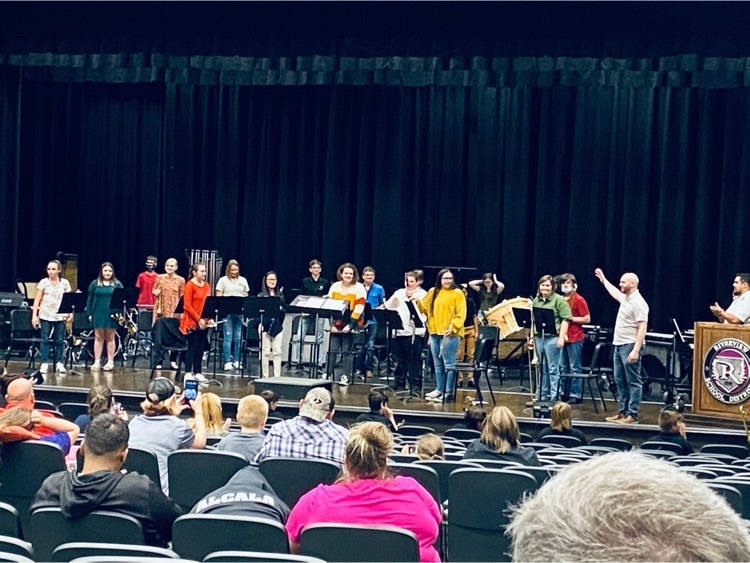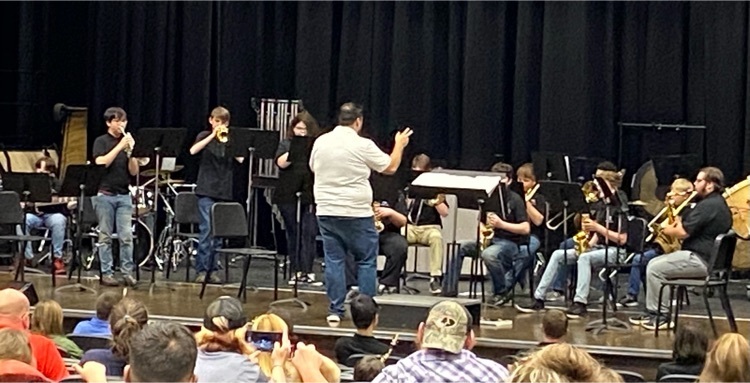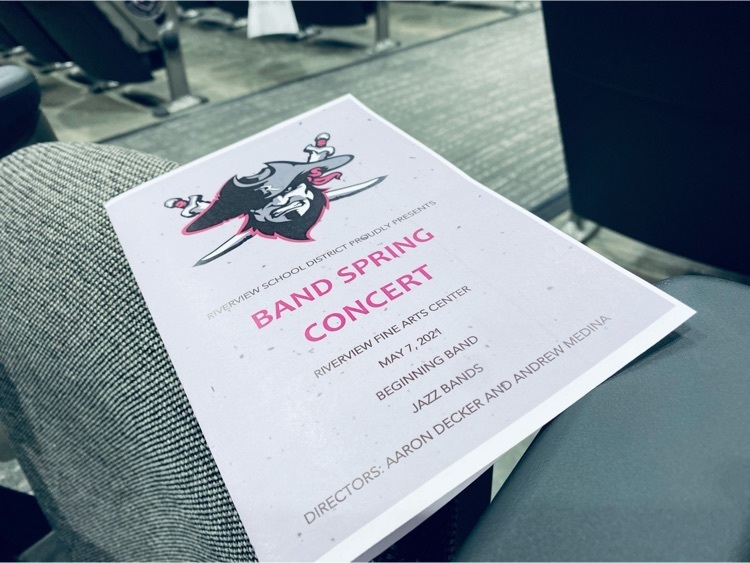 Parents and Guardians, Don't forget our application window for the Raider Virtual Academy (RVA) next year is currently open for enrollment. The last day for current students to enroll is this Friday, May 7th. Any K-12 student wishing to participate in virtual learning next year must submit an online application by this date to be considered for RVA.
https://tinyurl.com/RVAapp

Congratulations to both our senior boys and girls track teams competing in Prescott today in the state track meet! Jonna Nicholson finished 15th in the Shot Put, Jeremy Racca finished 7th in the 300 Hurdles, and our boys 4 x 400 M Relay team finished in 7th place. Go Raiders!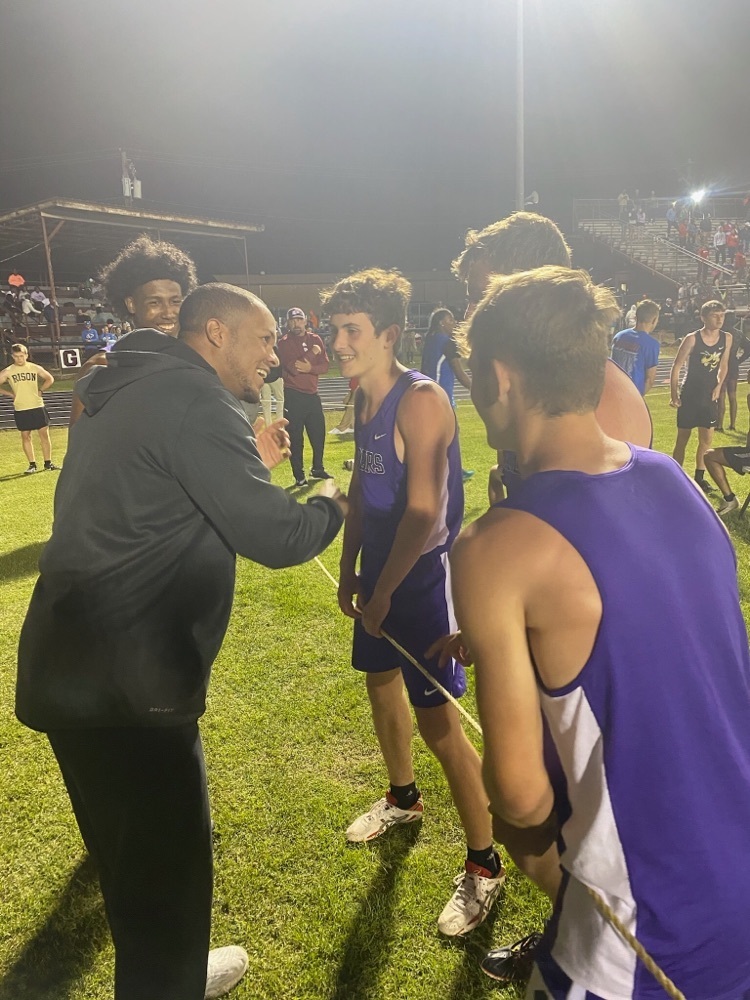 Upcoming seventh grade students toured the junior high today. They learned about all the exciting opportunities available to them for next year.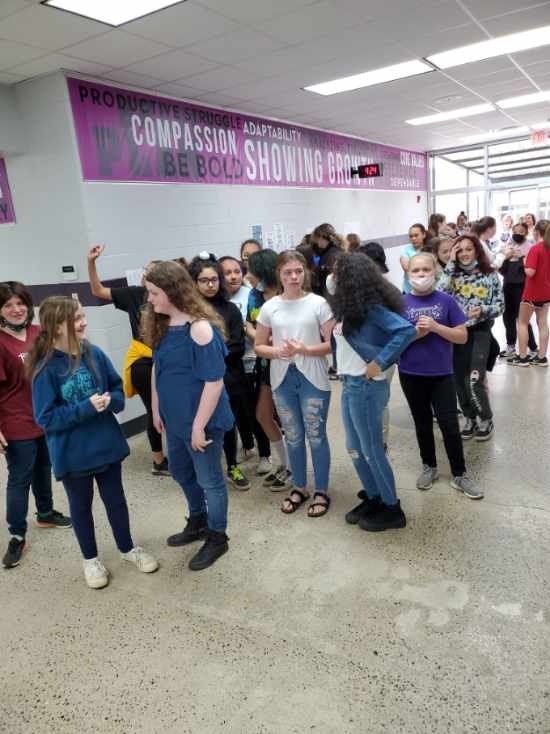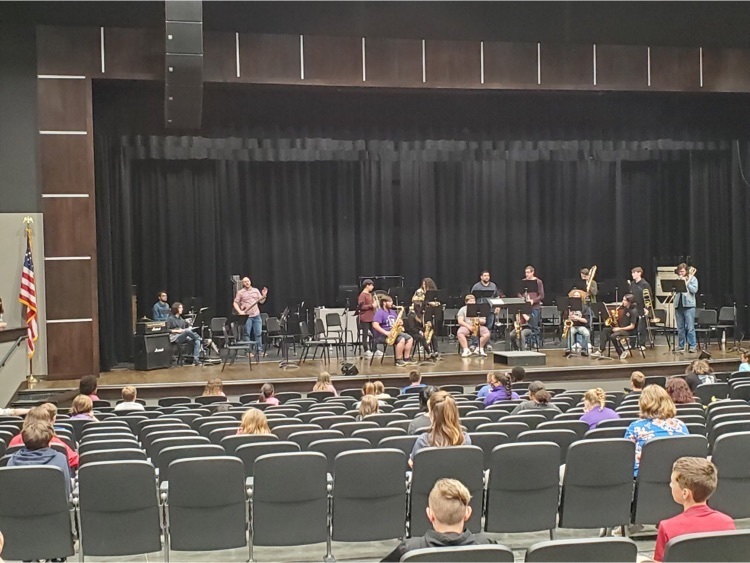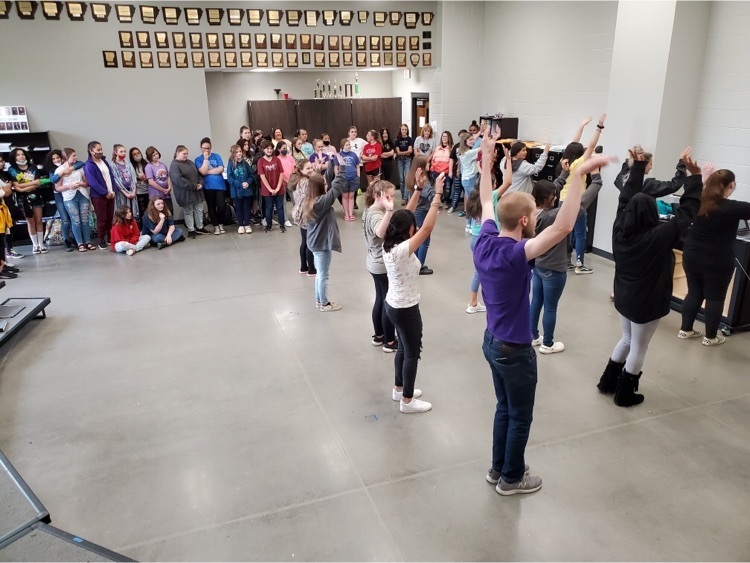 Junior high students were greeted with positive affirmations in their computer cases this morning made by our Positivity Club. We are appreciative of these students willingness to make a positive difference in our school.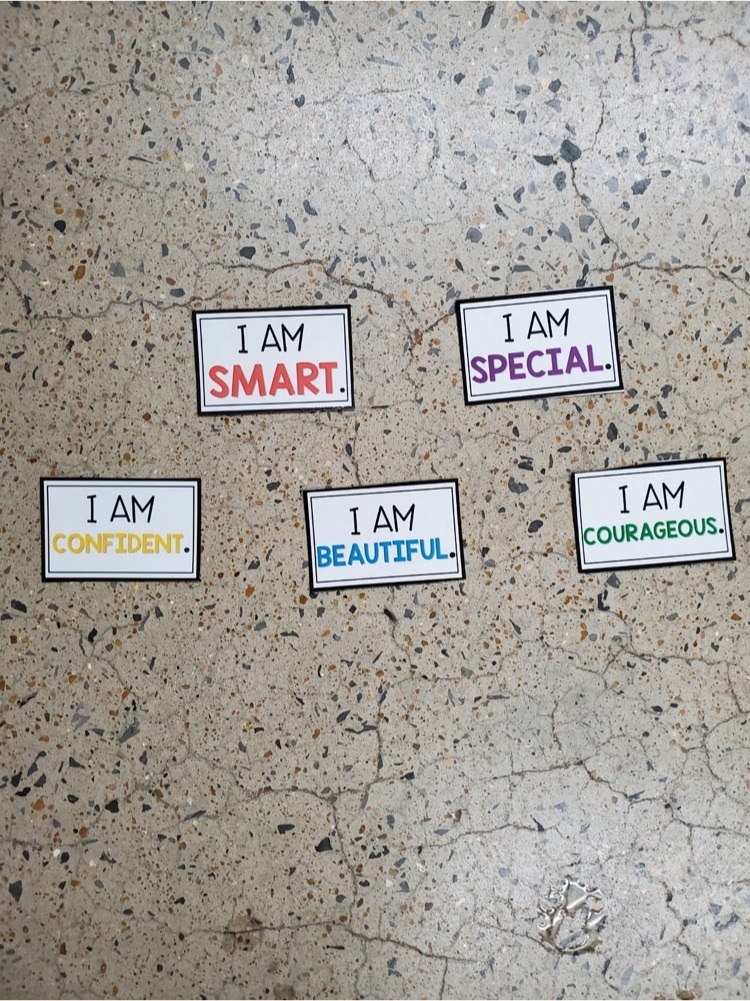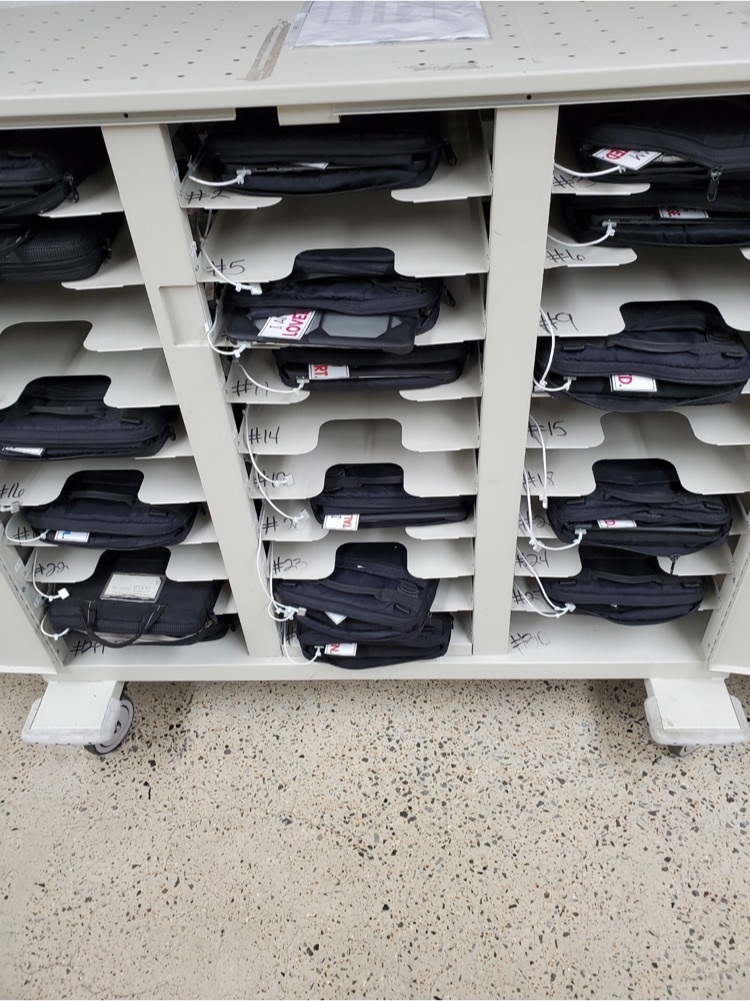 7th grade art students are learning about printmaking today in class.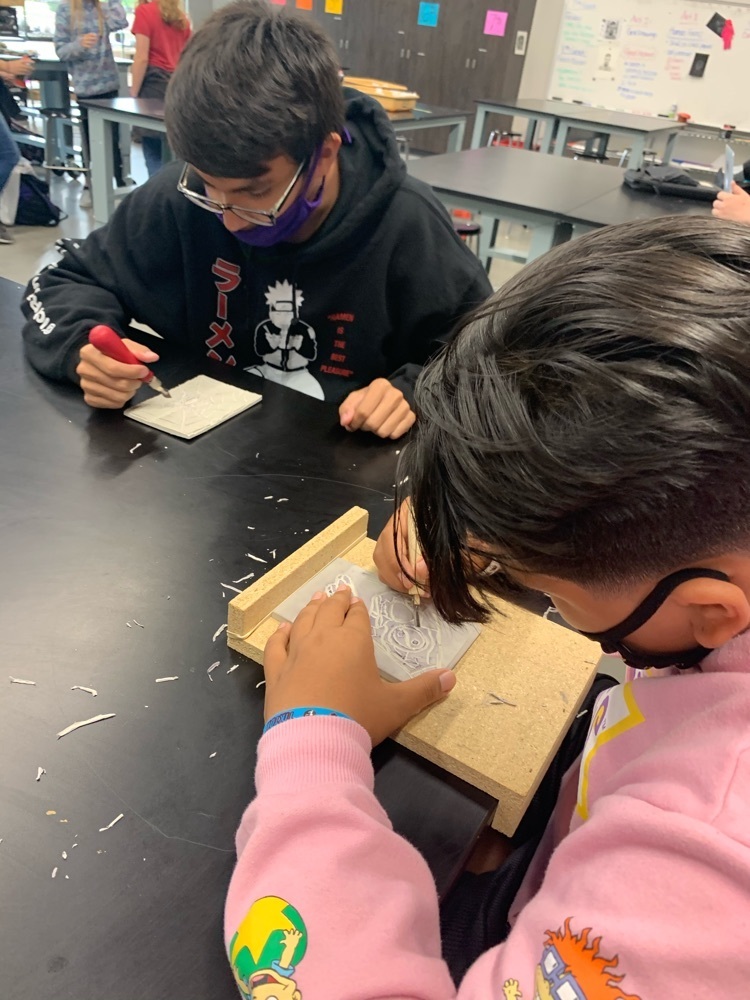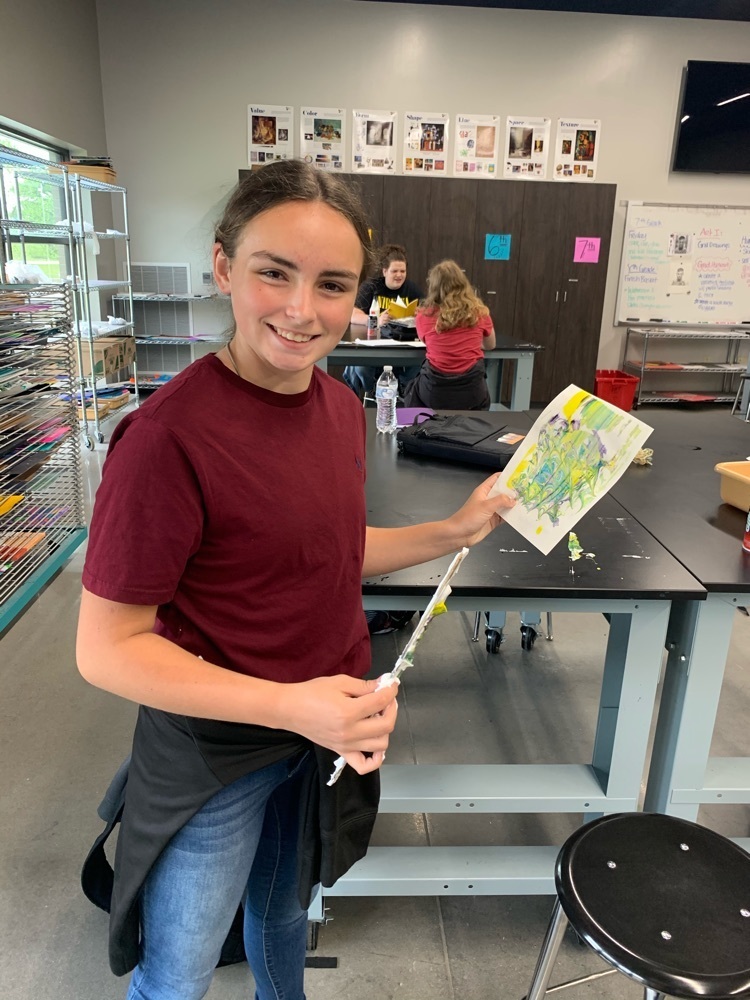 Ms. Williams's Transitions class made homemade s'mores today! Yum!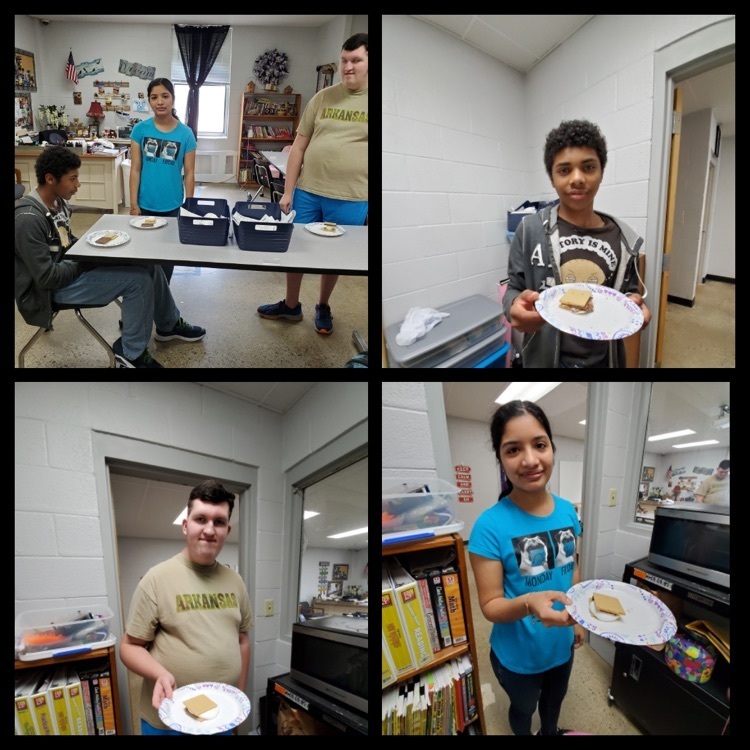 Students learn the benefits of healthy eating & exercise during PE through Snap Ed a division of U of A Agriculture and Research. 😊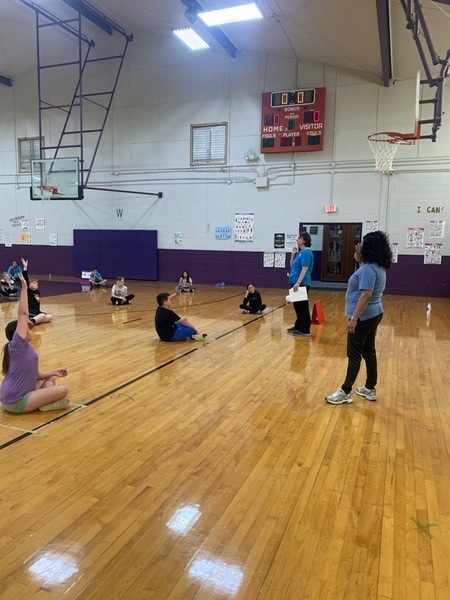 Class of 2021, Today was our last senior meeting before graduation. Please check your school email account for important information that went out this week regarding the graduation ceremony and end of year events. In addition, if you have not yet picked up your graduation tickets, please see the front office to pick them up anytime during school hours. If you have any questions or concerns, please notify the principal at 502-279-7700.

Congratulations to Trinity Reppenhagen! This is the piece she won 2nd place in AYAA (Arkansas Young Artist Association) in the functional ceramics category.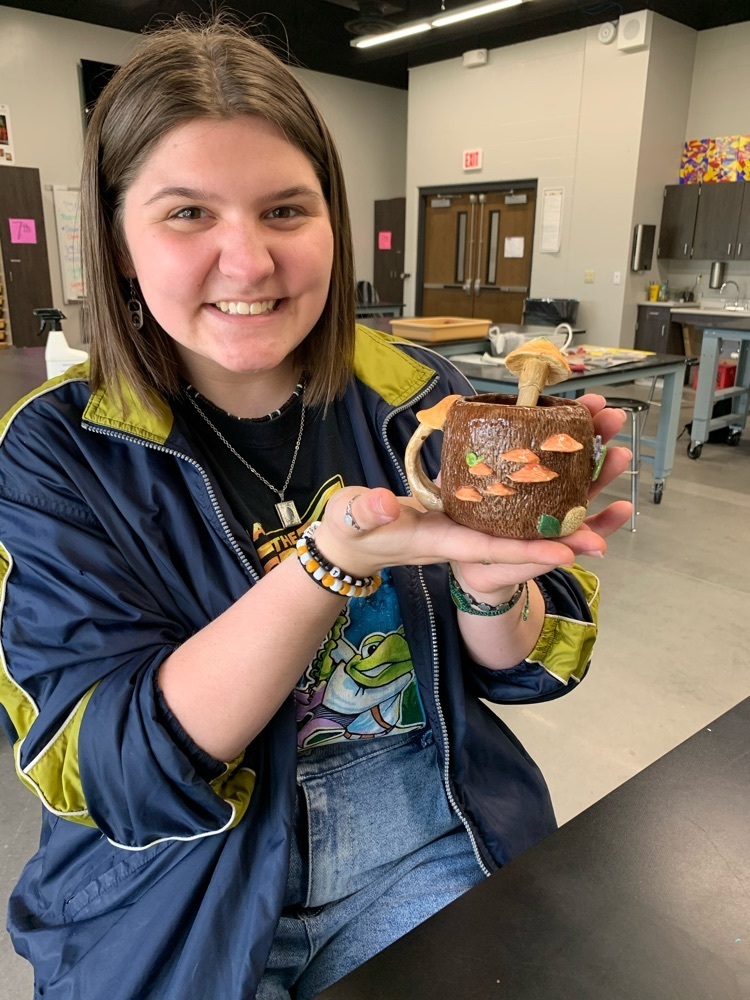 In order to best serve our student population and acknowledge all our students for their achievements this school year, RHS will move its annual awards ceremony from Friday, April 30th to Thursday, April 29th during SOAR. Directly following the ceremony will be a senior meeting in regards to graduation details, tickets, senior housekeeping, and semester exams. Due to current restrictions and guidelines, both of these events will be closed to the public. For questions, please contact the high school office at 501-279-7700.

Parents and Guardians, Progress Reports go out today (Tues, 4/27) to all students. Any RHS student with a failing grade on the Progress Report will have his/her reports mailed to the address on file in our system. If you do not get a progress report on your RHS child, please contact our high school office at 501-279-7700. For updated grades throughout the school year, parents and guardians can always check grades through the Home Access Center (HAC) via our website. If you need your username or password, please contact your building's front office.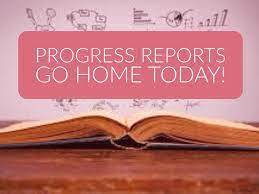 Riverview High School will be applying to the Arkansas Department of Education for a 21st Century Community Learning Centers grant. The purpose of a 21st CCLC is to provide safe, accessible, academic, enrichment and family literacy programs for students and parents at our school. Math, science, technology, literacy, career, finance, art, music, health, violence prevention, drug awareness, recreation activities and more will be available. Services, including tutoring, will be provided before and after the regular school day. The application is due to DESE by May 1st, 2021. Individuals and/or those associated with private schools, faith-based organizations, community-based organizations, and other public agencies in the community who are interested in participating in our proposal are asked to contact Aristides Ortiz at
aris.ortiz@riverviewsd.org
.

Coach Falcinelli's 8th grade Science students performing a flame test in class Friday afternoon.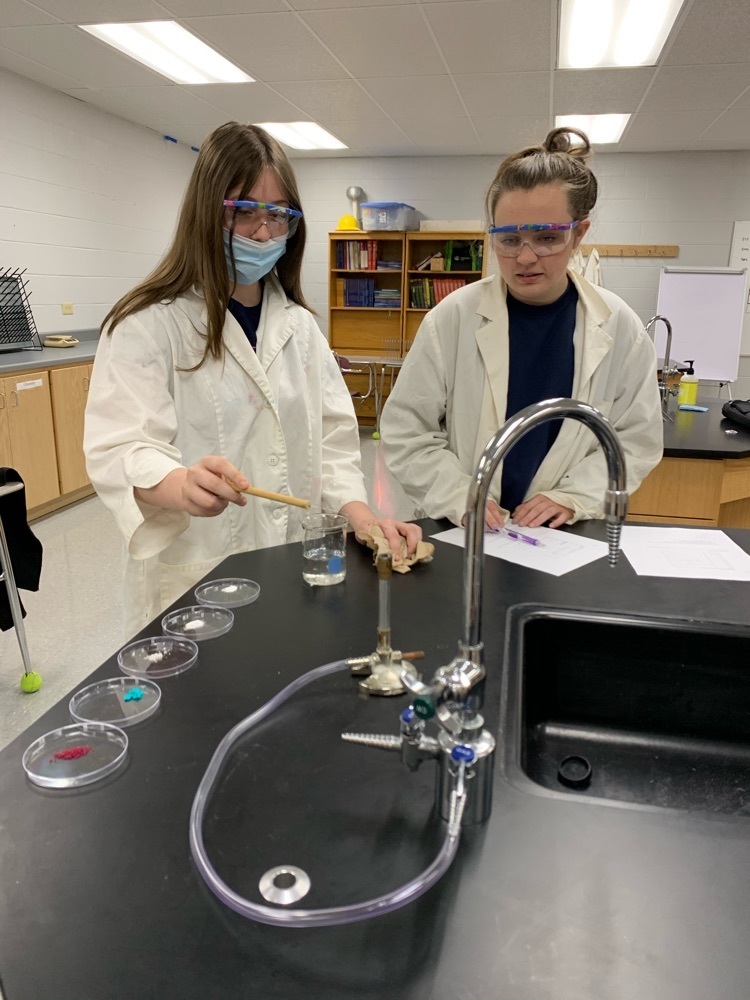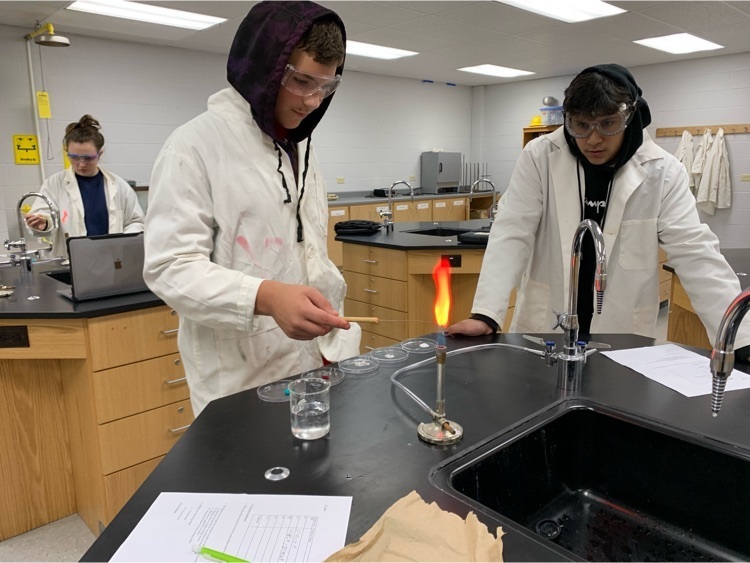 Congratulations to the 2021-2022 Raider Cheer Squads! We are so proud of everyone who tried out this season and look forward to a great program next year!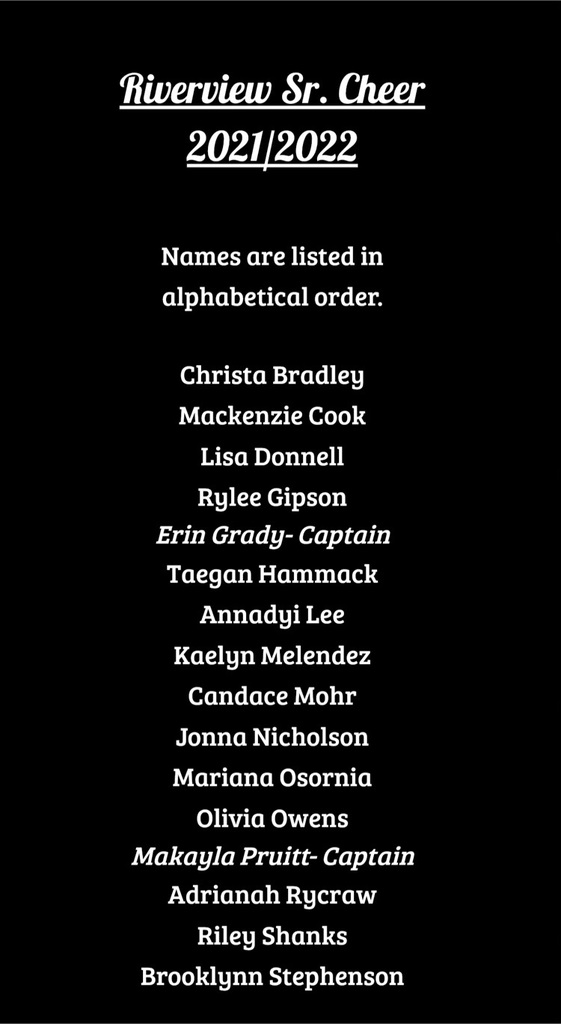 RHS Parents/Guardians, As we approach the end of the year, we want to acknowledge our students for all their hard work and academic success throughout this unforgettable year. To do this with safety in mind, we have had to make some changes to two of our annual awards events. On Friday, April 30th, RHS will host our Annual Awards Ceremony in the FAC during SOAR (10:20). Due to current guidelines, this event is not open to the public. All RHS students are encouraged to attend as we celebrate academic successes, scholarship awards, and senior program completers. On May 3rd, RHS will host our annual scholars awards. Due to current guidelines, this will be an awards ceremony only. Invitations were sent home this week to all scholars who met the requirements. Seating is limited, so please contact the high school counselor to RSVP by Wednesday, April 28th.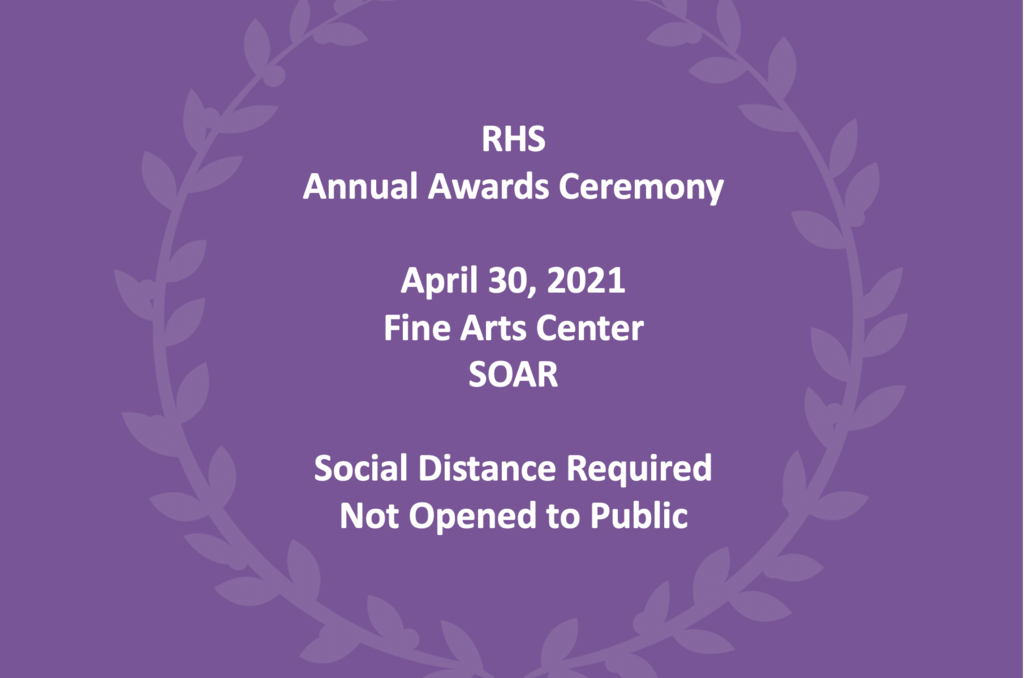 8th Grade Art students learning how to basket weave in class today.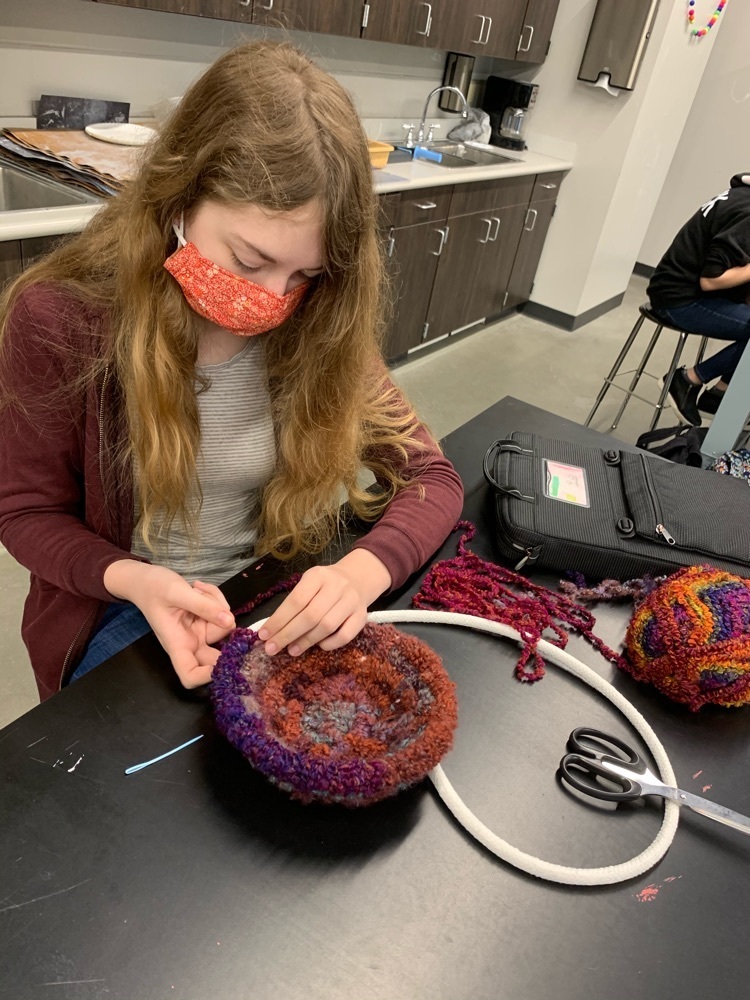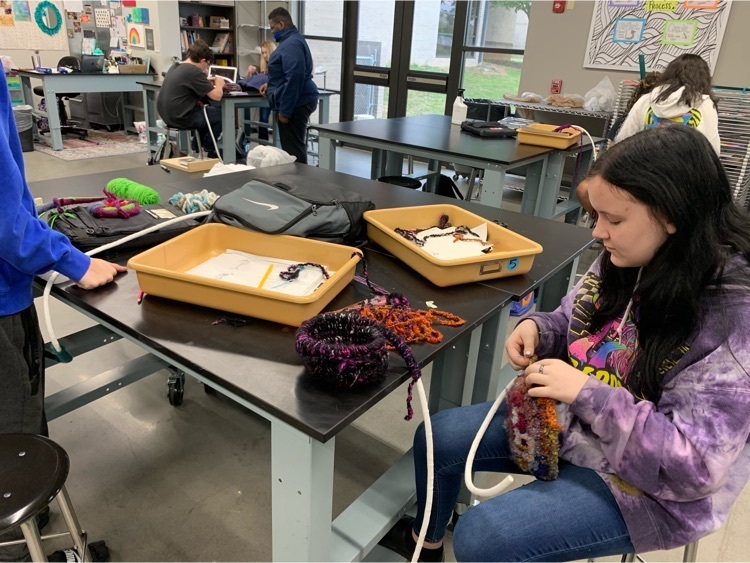 Parents/Guardians, The Riverview School District is pleased to announce the Raider Virtual Academy, our virtual learning option for the 2021-2022 school year. All interested parents/guardians should review our video orientation and application process on our website or at the link below for details.
https://tinyurl.com/RVAapplicationProcess
Open Enrollment for the Raider Virtual Academy will begin Monday, April 26, and end on Friday, May 07, 2021. Applicants will not be able to access the application form outside of this time frame. Please contact your building principal for questions.